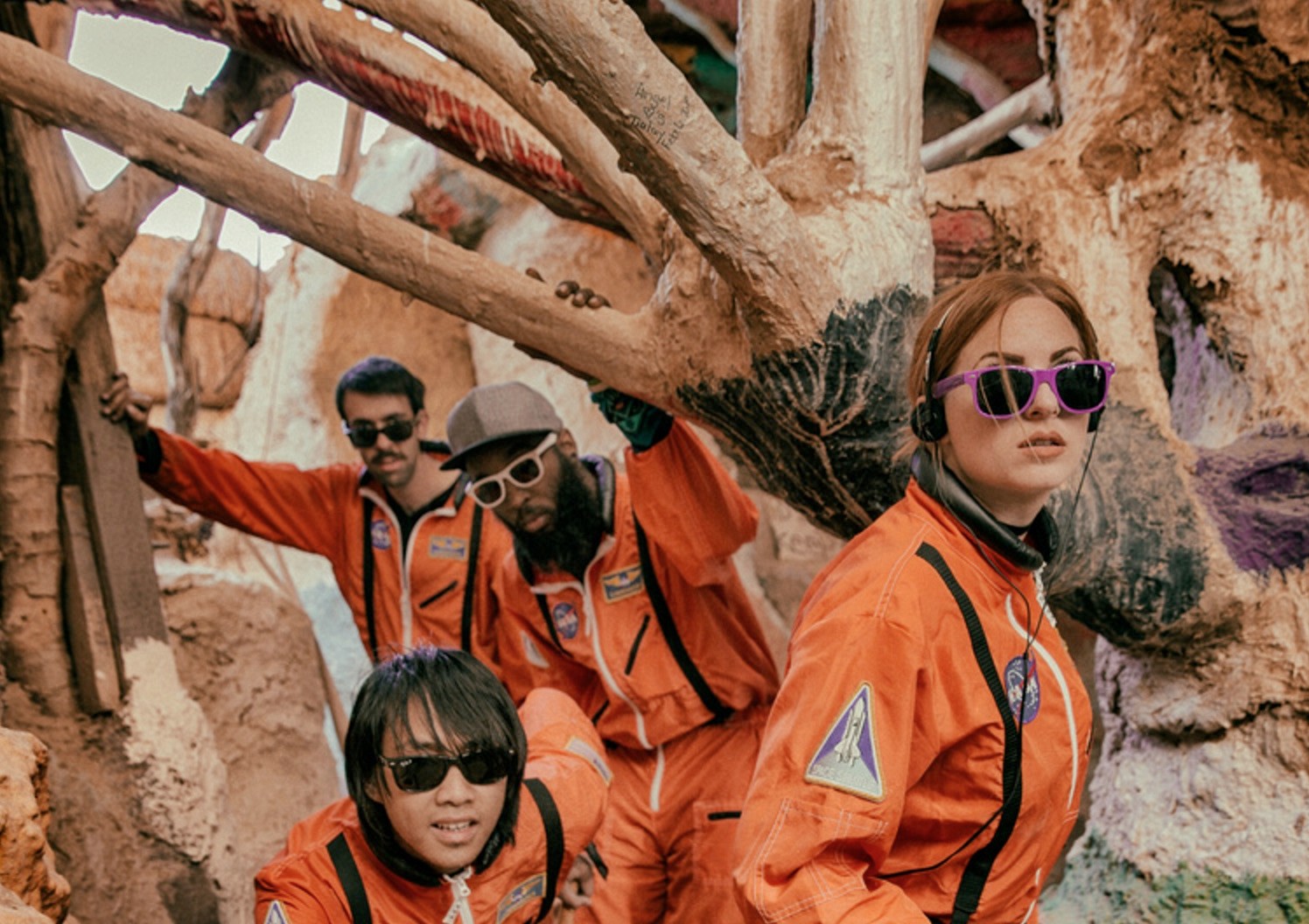 It's episode #241 of Eddie Jason & Chris, and this week the guys welcome pop-grunge band Ramonda Hammer, Mandela Effect expert Jacob Israel and "Donald Trump".
The show kicks off with Eddie and Jason giving Chris a hard time because he was so confident that Hillary Clinton would win the election. This leads into a heated discussion about what a Donald Trump presidency really means, Chris' conspiracy regarding Russia hacking the election results and later a call from "Trump" himself.
Then, the guys welcome the very talented Devin of catchy grunge rockers, Ramonda Hammer. After a successful Kickstarter campaign in October 2015, Ramonda Hammer recorded their first professional album at the legendary Sunset Sound with Grammy-nominated sound engineer Morgan Stratton. The album is titled Whatever That Means and will be released in early 2016, just in time for a summer tour. EJC and Devin chat about how she's feeling about the election, how the band's fans reacted on election night, Adam Sandler movies and much more.
Next on the show, Jacob Israel, a national book award winning author, as well as a Lonestar Emmy, Telly, and N.R.B. award winning television writer and producer. He's a an expert on a phenomena called The Mandela effect, in which the masses have an incorrect recognition of an event or pop-culture reference. Could this be evidence of time travel? Evidence of crossing over into parallel universes? EJC Correspondent Samantha Scarlett brings her expertise and tries to dissect this weird topic.
Plus, Super-fan David from Australia offers a foreign perspective on Trump's election, Chris explains the Electoral College, the week's latest headlines and more.
Podcast: Play in new window | Download