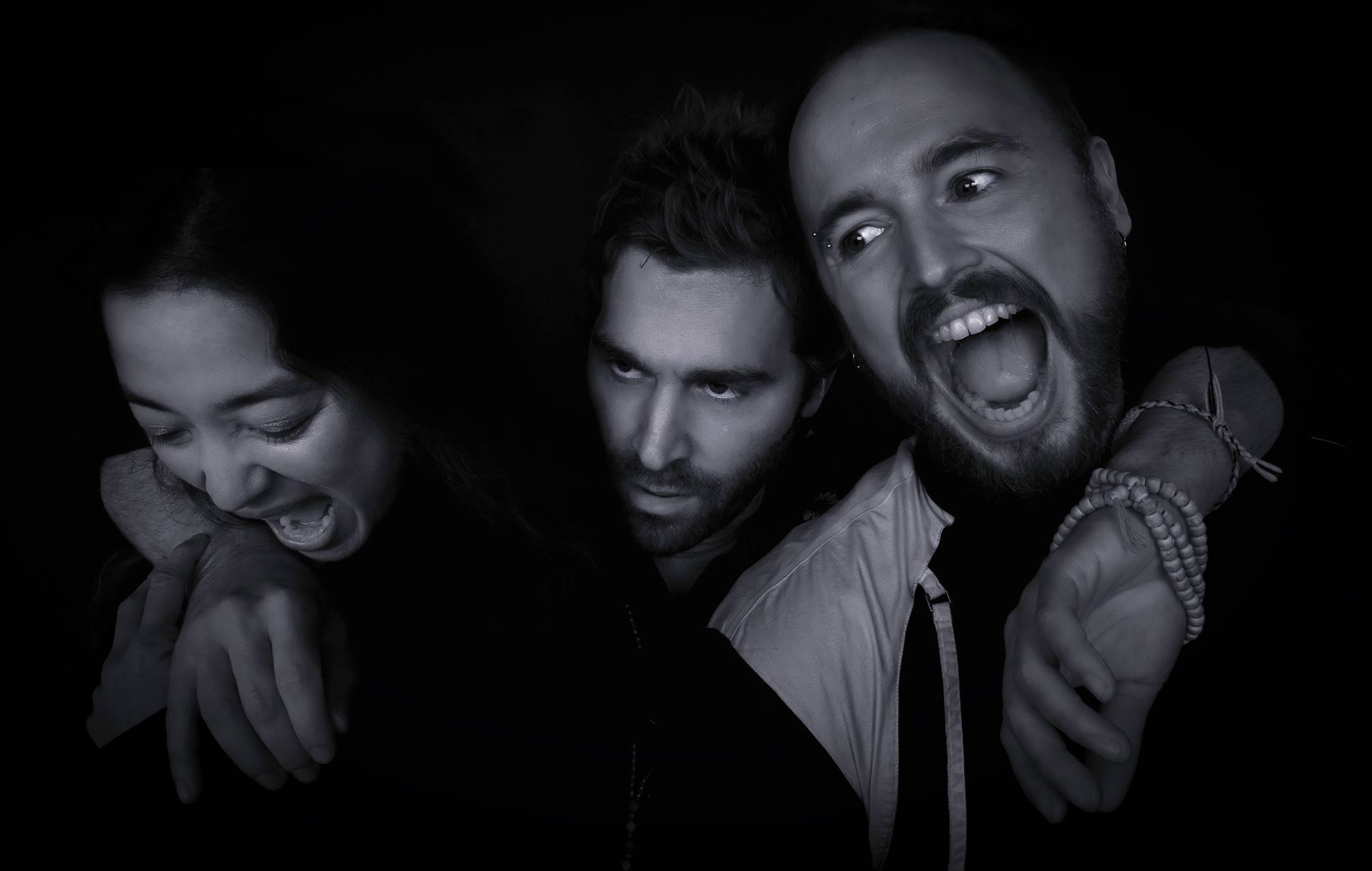 This week's episode of Eddie Jason & Chris features philosophical art rockers Beautiful Machines and Chris Jay, co-writer and co-producer of the new movie The Bet.
The episode kicks off with Jason making fun of the hard candy Eddie bought for the EJC studio. Who doesn't like hard candy? Jason must be a communist Trump supporter. This leads into a new Chris soundboard prank call involving an outdoors store in which Chris' sound clips oddly pick up the girl who answers the phone. Robot Chris has more game than real Chris.
Then, Conrad Schuman and Stefanie Ku of Beautiful Machines join the show to talk about their new record, Bridges. The San Francisco act also talks about mind expanding substances, Ku's work as a sound healer, the brown note and much more. The band has several upcoming tour dates on their Facebook page. Be sure to check them out!
After a quick game of Who Said It: Chris or Hillary Clinton, Chris Jay (Army of Freshman) calls in to talk about his new project, The Bet. The fun and raunchy movie tells the story of Denton Baker (Alex Klein – NBC's Community), a loser in life and love who gets into a high stakes bet where he has one summer to find and hook up with every girl he had a crush on while growing up. Hilarity ensues in this movie filled with witty dialogue. Watch it on your favorite VOD service now!
This episode is proudly brought to you by Coors Banquet and CW Hemp.
Podcast: Play in new window | Download